wINDOWS SERVER + Azure ADMINISTRATOR
Programa de Especialización para obtener conocimiento y experiencia sólida en: Instalación y despliegue de plataformas con tecnología Windows Server y Azure, siendo especialistas en el diseño e implementación de Infraestructuras con servicios: DNS, DHCP, ADDS, Direct Access, Failover Cluster, Storage Space, Políticas de Grupos y el uso de la herramienta Hyper V.
Inicio: 16 de Agosto 2021
Como administrador de Microsoft Azure tendrá habilidades de implementar, supervisar y mantener las soluciones de Microsoft, así como su Interoperatividad con otros sistemas y principales servicios relacionados con la informática, el almacenamiento, la red y la seguridad de los sistemas.
Perfil de audiencia:
Administradores de Sistemas o Redes
Personal de área de TI/Soporte Técnico
Estudiantes universitarios en Ingeniería de Sistemas
Estudiantes de Ingeniería en Informática o de Software
Características del programa:
Material Digital Microsoft
Certificados por participación
Acceso remoto a los laboratorios
Soporte y asistencia técnica
Potencia tus ideas, consigue nuevas metas!
Próximo inicio: 16 de Agosto de 2021
Duración: 150 horas / 04 meses
Días: Lunes, martes y miércoles 
Lunes, martes y miércoles:
06:30 pm - 09:30 pm (Perú/Colombia/Panamá)
07:30 pm - 10:30 pm (Venezuela/Ecuador/Rep. Dominicana)
08:30 pm - 11:30 pm (Argentina/Chile)

Duración por sesión: 03 horas
Al finalizar cada módulo se cuenta con tips de preguntas de examen, evaluaciones y las grabaciones de las clases para repaso
Beneficios de las Certificaciones Microsoft:
Serás un especialista tecnológico reconocido y certificado a nivel mundial por Microsoft.
Tu credibilidad profesional será desarrollada con conocimiento, experiencia y buenas prácticas en vivo
Aumenta tu valor en el mercado laboral, trabaja, asciende a nuevos proyectos o empresas.
Contenido Programático
20740 + 20741: Instalación, Almacenamiento, Cómputo y Conectividad con Windows Server 2016
Duración: 50 Horas / Nivel: Intermedio-Avanzado



Instalando, mejorando y migrando servidores y estaciones de trabajo:
- Installing Nano Server
-Performing remote management

Configurando Almacenamiento local:
- Creating and managing volumes
- Resizing volumes and Managing virtual hard disks

Implementando soluciones de almacenamiento empresarial:
- Planning storage requirements and Configuring iSCSI storage

Implementando Storage Spaces y Data Deduplication:
- Creating a Storage Space
- Installing and Configuring Data Deduplication

Instalando y configurando Hyper-V y máquinas virtuales:
- Installation of the Hyper-V server role / -Configuring Hyper-V networks
- Creating and configuring virtual machines

Desplegando y manejando Windows y contenedores Hyper-V:
- Deploying Windows Server and Hyper-V containers
-Installing and managing containers by using Docker

Visión general de alta disponibilidad y recuperación de desastres:
- High availability and disaster recovery solution / - Implementing storage migration
- Configuring Hyper-V replicas

Implementando failover clustering:
- Creating a failover cluster
-Verifying quorum settings and adding a node Managing a failover cluster

Implementando failover clustering con Windows Server 2016 Hyper-V:
- Configure iSCSI storage
- Configuring a failover cluster for Hyper-V and Configuring a highly available VM

Manejando, monitoreando y manteniendo instalaciones de máquinas virtuales:
- Implementing WSUS and Configuring update settings
- Approving and deploying an update by using WSUS

Planificando e implementando IP Versión 4:
- Planning an IPv4 network


Implementando DHCP:
- Planning the DHCP server / - Implementing the DHCP configuration
- Validating the DHCP implementation

Implementando DNS:
- Planning DNS name resolution
- Implementing DNS servers and zones


20741 + 20742: Conectividad e Identidad con Windows Server 2016
AZ-104: Administración de Microsoft Azure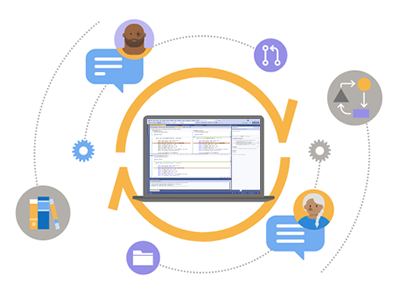 Ruta de Certificaciones
Exam AZ-900 (Opcional)
Microsoft Azure Fundamentals
Examen Online Supervisado
Exam AZ-104
Azure Administrator
Examen Online Supervisado
Credencial basada en Rol: Azure Administrator
¿Qué son las certificaciones internacionales Microsoft?
Son reconocimientos obtenidos al APROBAR UN EXAMEN, evalúa tu conocimiento teórico-práctico y habilidades al implementar soluciones de una tecnología específica, los otorga ÚNICA Y DIRECTAMENTE MICROSOFT. Son clave en el desarrollo de tu perfil profesional, para nuevos y ambiciosos proyectos.
¿Cómo son los exámenes de certificación internacional?
¿Porqué el programa dura 04 meses?
¿Qué certificados puedo obtener?
¿Porqué invertir en Lourtec?
Planes de Inversión
Reducimos los costos con el objetivo de garantizarte puestos destacados en lempresas que sobrevivan a la crisis, aumentando las oportunidades profesionales y económicas.
| | |
| --- | --- |
| | |
| Pago fraccionado (en 4 cuotas) | |
Consultar con un asesor comercial.